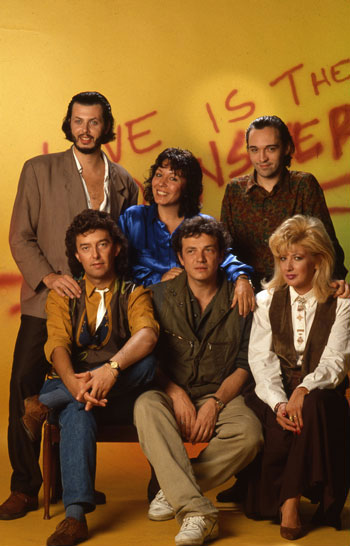 Written by: A.Azzaro - T.Massarutto - F.Thomas - A.Versace
Love is the Answer is a multi-media project, created to highlight the AIDS problem, and will launch a worldwide fund raising campaign for AIDS research and welfare. The entire project has been conceived by Tony Massarutto and produced by REC Group, YATO Entertainments & BLU MIX. The record is part of the project and would have been impossible without the generous help and support of all the people listed below. Taking the song "Love is the answer" as its starting point, this album brings together an eclectic mixture of musicians and performers from different backgrounds and cultures to produce individual variations on the theme tune. The styles are difference but all those involved share a common concern, and are unified in their belief that further help is urgent and necessary for AIDS research and welfare.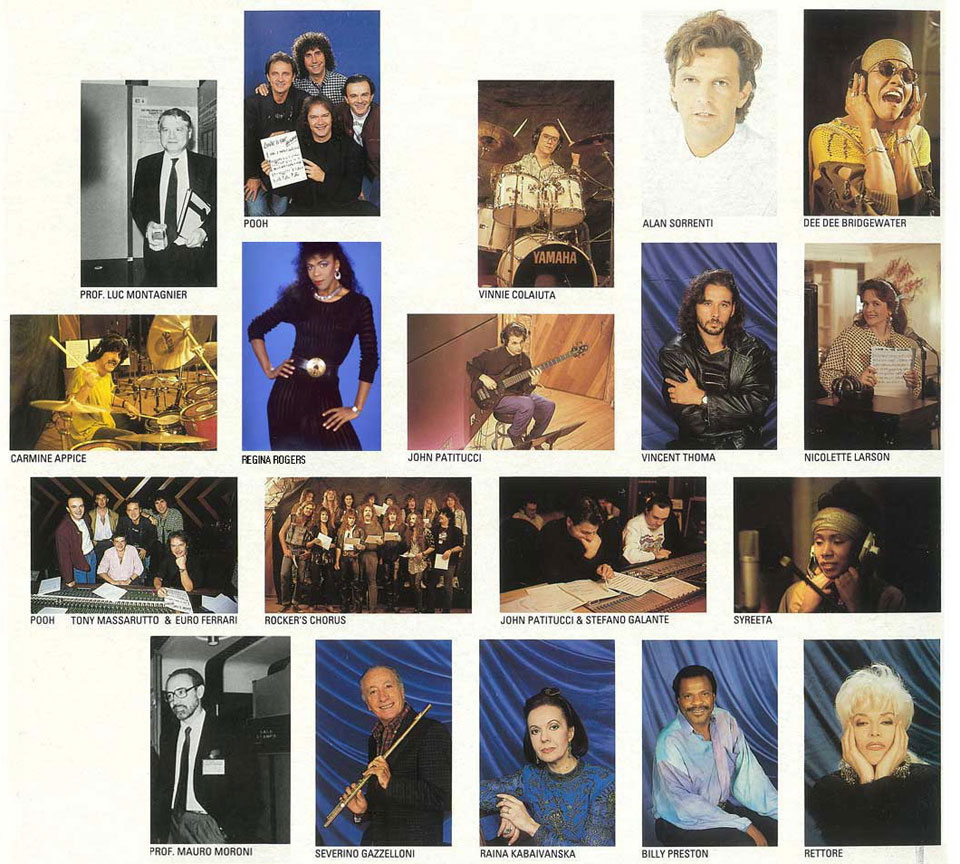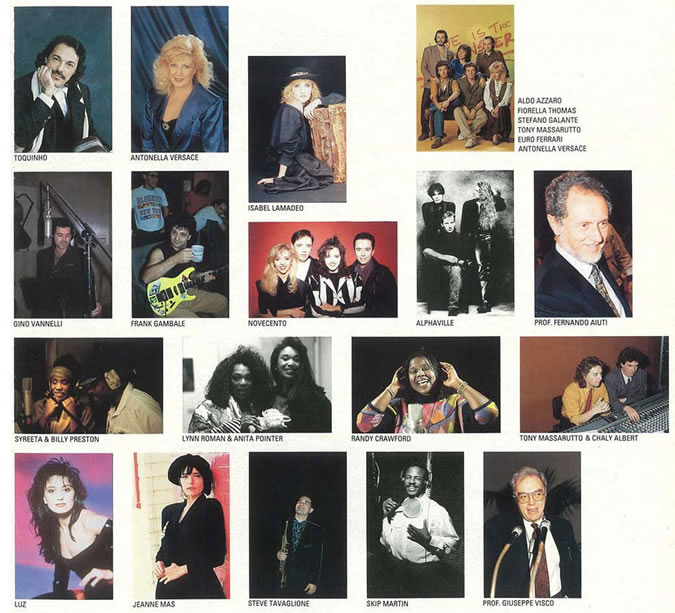 Productions

Executive Producers: Yato Entertainments & Blu Mix and REC Group

Producer & Coordinator: Tony Massarutto for Yato Entertainments

Co-Producer: Chaly Albert for Blu Mix

Executive Producer: Corrado Bacchelli

Worldwide Exploitation Manager: Corrado Bacchelli

Publishing by Copyright Control: Sherman F.Heining. Licensed by SHERMAN Records.

Music Producer: Steve Galante for Down In Hollywood Productions

Music Co-Producer: Euro Ferrari

Strings Arrangements: Euro Ferrari

International Casting Manager: Paolo D'Alessandro

U.S. Casting Manager: Saverio Principino for Music Unlimited, Rome - L.A., U.S.A.

International Casting Assistant: Shirley Mawer for Yato Entertainments and Tasha Rodriguez for Blu Mix

Visual Coordinator & Photography: Giorgio Amendola for Imago Casting, Rome

Production Accountant: Carlo Galante

Art Directors: Loren Rattew & Alberto Angiolini for Publicis FCB-MAC

Cover Painting: Nino La Barbera

Logo Designer: Loren Rattew for Publis FCB-MAC

Graphic: Luciano Tallarini

Video Shooting: Tony Paticchio for Pierrot & La Rosa, Bologna

Additional Video Producer: Enzo Basile

Video Post Production: Video3 & Telesia, Rome

Video Directed by Giuseppe Sciacca and Gianluca Di Carlo

Author and Coordinator Greater Events - Giorgio Verdelli and Geppino Afeltra

Love Is The Answer "Contemporary Version" Engineered and recorded by: Steve Galante at Down In Hollywood Studio Recordings

Mixed by: Brad Davis at Metropolis Studio, London, U.K.

Additional Tapeless: Editing at Medicina Studio Bologna by Claudio Pradellini & Mirco Bezzi

Programming & Vocals Editing: Steve Galante

Background Vocals Arrangement: Vincenzo Thoma & Simona Peron

Backgrounds Vocals: All Singers

Additional Background Vocals: Simona Peron, Regina Rogers, Natasha Maimone, Cristina Hansen, Carlo De Renzi (Dex), Tasha Rodriguez

Artists

Gino Vannelli, Pooh, Randy Crawford, Nicolette Larson, Kool & the Gang's (Skip Martin), Billy Preston, Dee Dee Bridgewater, Regina Rogers, Black Box, Vincenzo Thoma, Simona Peron, Alphaville, Severino Gazzelloni, Isaac Hayes, Wayne Shorter and Mitchell Foreman, Raina Kabaivanska, Rettore, Luz Casal, Pointer Sisters ( Anita Pointer, Lynn Roman ) Syreeta, Novecento, Toquinho, Alan Sorrenti, Antonella Versace, Jeanne Mas, Isabel Amadeo, Carmine Appice, Winnie Colaiuta, John Patitucci, Dodi Battaglia, Frank Gambale, Steve Tavaglione, Steve Grossman, Ricky Portera.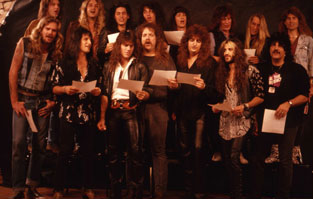 Rockers Chorus

Rowa Robertson (Ronnie James Dio Band) , Jay Schellen, Kenny Handsen & Tony Cavazo (Hurricane), Mark Ferrari, Johnny and Joe Gioeli (Hardline), Stuart Smith & Peter la Rue (Midnight), Chris Holmes (Wasp), Claude Schnell, Jose Ferro & John Erwine (Thightrope), Jace Finsher (South Gang)